New Seasonal Hours
Closed on Mondays
Closed on Tuesdays
Wed.: 10 :30 - 5pm
Thurs.: 10 :30 - 5 pm
Fri.: 10 :30 - 5 pm
Sat.: 10 :30 - 3 pm
Closed Sunday for Family & Friends
Serving La Crosse for over
40
Years
Clothing Accessories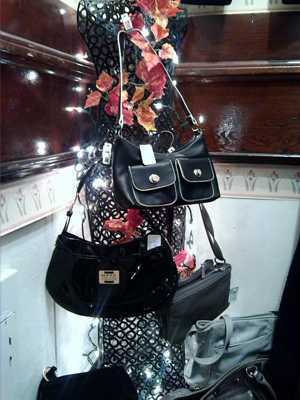 We have hundreds of accessories to compliment any outfit from dressy to casual. Our inventory changes daily so there are always new items being added. Our purse selection is huge and almost always we can help you find that specific style that you are looking for...from the smallest wallet to the largest tote.
Shoes
Jewelry
Hats
Belts
Scarves
Purses
and more
Our jewelry comes mainly from our co-signers, but we also shop the Dallas Market once a year to bring you the latest in styles and colors. And that is also true of the many gorgeous scarves that we have throughout the store.
Shoes, sandels and boots from Born, Clark, Dansko, Naturalizer to name a few...sizes 5 - 11.