New Seasonal Hours
Mon.: 10 :30 - 5pm
Closed on Tuesdays
Wed.: 10 :30 - 5pm
Thurs.: 10 :30 - 6 pm
Fri.: 10 :30 - 5pm
Sat.: 10 :30 - 3 pm
Closed Sunday for Family & Friends
Serving La Crosse
for over
35
Years
Consignment Shop with Designer Brands
The Second Showing in La Crosse, WI
The Second Showing is an up-scale Consignment Shop featuring two floors of up-to-date Clothing, Footwear, Handbags and Jewelry for Juniors, Misses and Women's Plus Sizes. Our La Crosse Boutique has served the area over 35 years !!
"You'll be surprised by our size! Hope you can visit our shop soon!"
NEW YEAR / NEW WARDROBE
JANUARY/FEBRUARY
WINTER HOURS: Mon, Wed,Thurs,Fri. 10:30-5:00
Saturday 10:30-3:00
Closed Tuesdays and Sundays
**** We will be CLOSED JANUARY 7 - 12 for our Market Trip to Dallas***
<<< WINTER STOREWIDE CLEARANCE SALE STARTS JAN 13!!!>>>>
ALL CLOTHING 50% OFF
ALL SHOES & BOOTS 50% OFF
ALL HANDBAGS 30%-50% OFF
(Coach, MKors, Downey, Lucky and many more)
ALL JEWELRY 20%-50% OFF
EVERYTHING ON SALE TO MAKE ROOM FOR NEW SPRING ITEMS!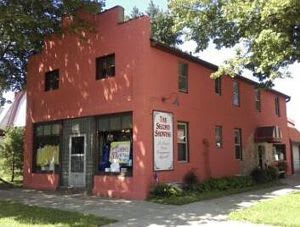 Our wide selection of Ladies Clothing and apparel includes:
"Weekend" and "Work" Clothes
Casual Clothes - Including Jeans, Sweaters, Blouses, Vests and Tops
Dresses - For Work, Play & Evening Wear
Juniors - Hoodies, Camis, Skinny Jeans, Drape Cardigans, T's
Misses - Jackets, Jeans, Vests, Skirts and Slacks
Women's Plus Size Clothing - Always a large selection
Coats and Jackets for all Sizes
and more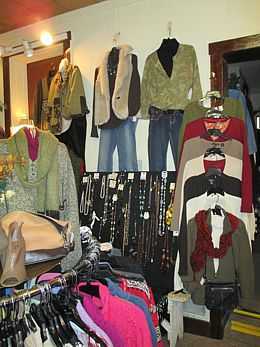 Designer Brands for Less!
We have established a reputation of having a large selection and variety of current styles and up-to-date trends. Stop in and check out our special sales on leading brands of women's apparel, including:
Liz Claiborne
Old Navy
Talbots
Ralph Lauren
Coldwater Creek
Eddie Bauer
American Eagle
Juniors Sizes 1 - 13 Clothing
Old Navy
Gap
Limited
J. Crew & Much More
Accessories
We invite you to visit The Second Showing consignment shop, and to browse our discount designer clothing in our La Crosse boutique at 1400 West Avenue South, or to contact or call us at 608-785-1220 for more information.